Grow your business with Video Marketing
January 20, 2023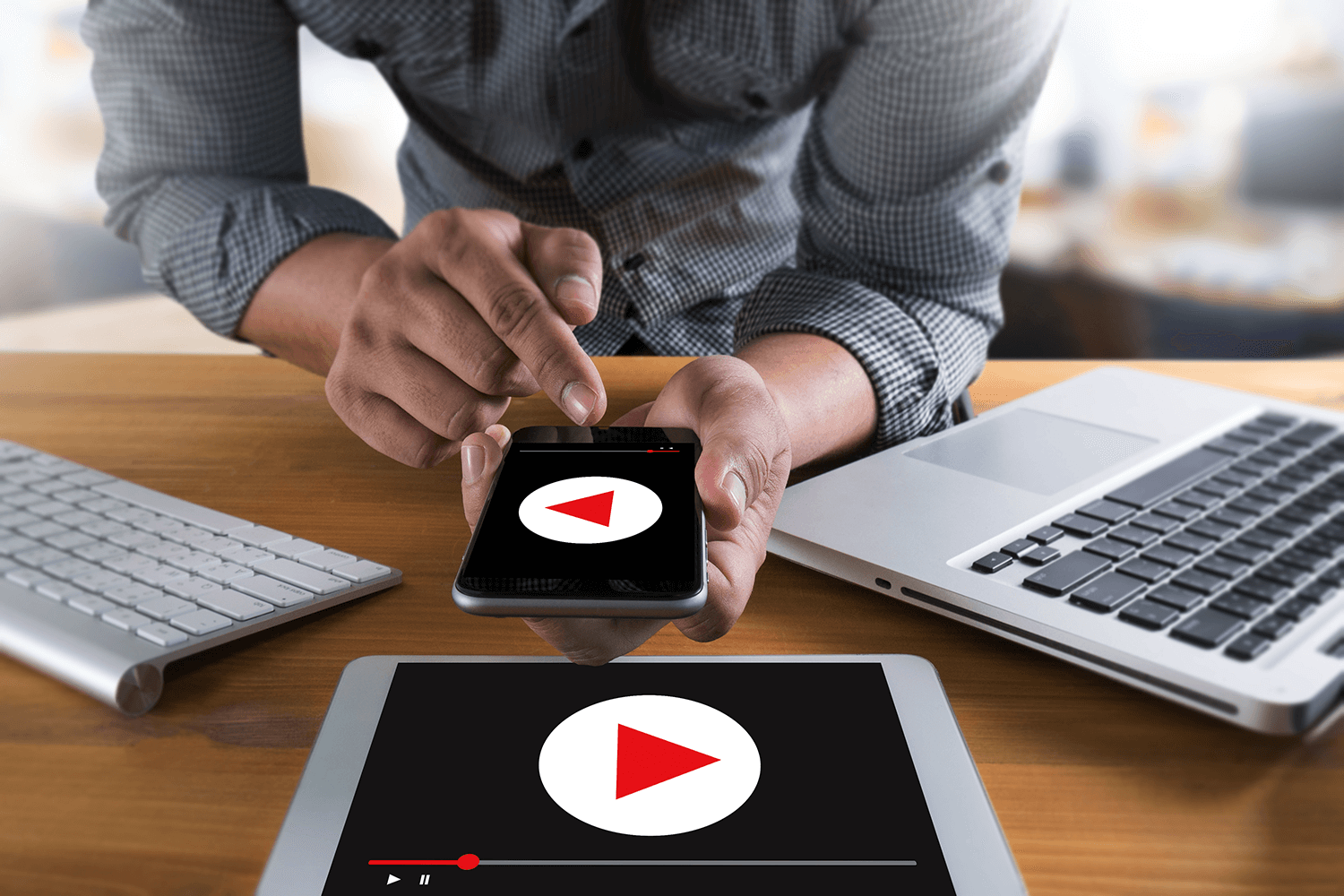 Entertaining and much more meaningful, video content allows you to immediately gain the trust of your target audience and get your messages across effectively. Compatible and accessible via mobile as well as digital tools, this engaging medium generates more traffic on your site, guaranteed views and improved conversions. Moreover, it increases interactions between you and your ideal customers.
So, why is video marketing essential to your content strategy?
1. VIDEOS GIVE YOU ONLINE VISIBILITY

YouTube has 1.7 billion unique monthly visitors. In total, the site gets 14.3 billion visits per month: that's more than Facebook, Wikipedia, Amazon and Instagram. (source Hootsuite).

Indeed, the vast majority of Internet users are fond of video content: They just love video based social networks.

Plus, it is often easier to understand certain things with images or a short film. Like tutorials, for example.

2. VIDEOS ARE MORE IMPACTFUL & MORE ENGAGING

Videos generate more engagement on social media. On Instagram, video content has almost 50% more interactions from subscribers, and video posts receive more comments than other content types.

Since the dawn of Internet, the attention of Internet users has continued to decline. Indeed, we go from one piece of content to another without really engaging in any.

The consequence: the average duration of a website visit is 2 minutes and 17 seconds...

Video content is more eye-catching and more dynamic; video facilitates understanding.

3. VIDEOS CAN HUMANIZE YOUR BUSINESS

The first and only tip for any entrepreneur wondering how to improve a small business with video is to create an identity.

On the Internet, many sites just have no character, no "human" identity. And yet, a story is essential to selling. By placing you in front of the camera, Internet users buy more than a product, they adhere to a mindset. So you can appeal to their emotions and impressions.

4. VIDEOS HELP PROMOTE YOUR SERVICES

With video marketing you are able to offer a unique shopping experience. This is essential for winning new customers.

In fact, 97% of marketing professionals say that video helps users have a better understanding of their products and services (source Hubspot).

You must never forget that, in a store, there is a salesperson to advise the shopper and answer all their inquiries:
Does the product meet their needs?
Is it durable?
Does it offer good value for the price they're willing to pay?
With a video, you will be able to give more information about your products.

5. VIDEO MARKETING IS THE FUTURE, SO GET STARTED NOW!

Some research organizations predict that 80% of internet traffic will come from video content in a few years (source Isarta).

Thus, to be visible online, you have to start a video content strategy. The sooner you start, the faster you will find your positioning and affirm your presence online.

Idealz One is a first-of-its-kind mobile application that enables brands to engage with their ideal customers through targeted video advertising and incentivizes users with cash prizes. With a database of more than 1 million users, you will be able to effectively engage with your target audience.